---
Sam Rayburn High Schools
Numbers are UP
We currently have 223 Students
Sam Rayburn
High School
Students Successful
on Early STAAR Results
These results are very preliminary, but we are proud of the success of our students and staff. They have worked very hard to meet the increasing standards set by the state and we are pleased with their results. We will continue to strive to meet the needs of our students and staff. We are committed to continuing to monitor our progress and performance throughout the school year. Congratulations.
7th Grade Reading 88% 9 Advance 5 Exceed
7th Grade Math 100% 13 Advance 22 Exceed
7th Grade Writing 97% 14 Advance
8th Grade SS 92% 9 Advance
8th Grade Science 96% 10 Advance
8th Grade Reading 96% 4 Advance 7 Exceed
8th Grade Math 100% 5 Advance 5 Exceed
Alg 1 96% 6 Advance 5 Exceed
Biology 100% 2 Advance
English 1 80% 3 Advance
English 2 87% 1 Advance
US History 97% 9 Advance
Congratulations!
Congratulations
Mrs. Kara Mathis Teacher of the Year by his peers for 2017-2018.
Welcome to Sam Rayburn High Schools Website. We are a 2A school district with an enrollment of 223 students from 7th grade through 12th grade.
Click on the app below to download an app for your apple products. The app will connect to our website and update information for you.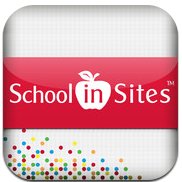 Follow Sam Rayburn High School On Twitter
New App